About the Host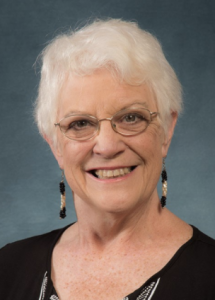 Dr. Leara Rhodes is an Associate Professor of Journalism and International Communication in the Grady College of Journalism and Mass Communication at the University of Georgia. She is an affiliate member of LACSI and co-founder of the Caribbean Initiative for LACSI. Dr. Rhodes had a Fulbright to Haiti. Her three published books include Democracy and the Role of Haitian Media, The Ethnic Press: Shaping the American Dream and Peace Through Media. Throughout her career, she has extensive theatre and performance background with broadcast and audio training. She teaches multimedia platform writing. Rhodes has lived on the islands of Haiti, Trinidad & Tobago, Barbados, Grenada, Antigua & Barbuda, Jamaica and Dominica. She has visited Aruba, Curaçao, Cuba, Burmuda and The Bahamas.
About the Engineer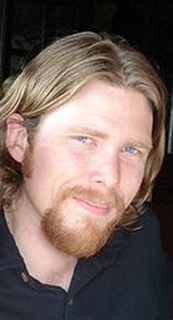 A native of Athens, GA, Kane Stanley, has studied drum set and percussion for over 30 years. Kane is a founding member of ¡MOYUBA! Afro Caribbean Percussion Ensemble from Athens, Georgia. In 1998, they traveled to Port-au-Prince, Haiti where he received the education of a lifetime studying and performing with R.A.M. and members of master drummer, Frisner Augustine's family. Dedicated to preserving and sharing the sacred music of the African Diaspora, ¡MOYUBA! has taught at several Universities and and schools throughout the South East and has been featured on Drum Talk TV and Pandora Radio. Kane completed his undergraduate studies at the University of Georgia and received a degree in Journalism with a focus on Audio Video Production. His writings have been published in Flagpole Magazine and he has been a featured lecturer at the University of Georgia. For more information visit http://drummer.kanestanley.com/.
Our First Production Assistant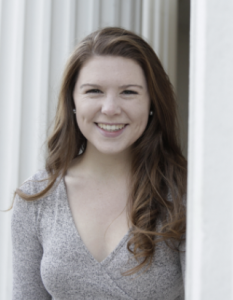 Zoë Smith is a recent graduate of the Grady College of Journalism and Mass Communication at the University of Georgia. She is a member of the NPPA and has had her photographs published in multiple publications across the United States. Throughout her tenure at the University of Georgia, she has photographed sports for the Red and Black, been a photographer for the 2018 Department of Defense Warrior Games, received the OIE Asia-Georgia Internship Connection Scholarship to gain professional experience for travel writing in Southeast Asia and was an intern for Lake Oconee Living Magazine.
The Research Contributor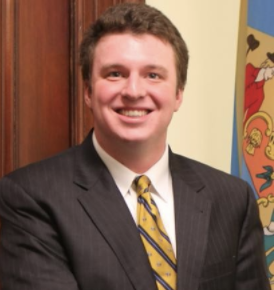 John Slights arrived in Athens from Washington, D.C. He earned his BA in political science with a minor in journalism from American University in Washington, and is a native of Delaware. You can find John volunteering at the local public radio station (WUGA), waiting in line at the Chick-Fil-A at the Tate Center (does it ever end?), or spinning reggae and dancehall records on his turntable.
SPONSORS


The Latin American and Caribbean region has had major social, cultural, political and economic impact on the United States. This influence has increased exponentially over the last decade, especially in the state of Georgia. Establishing in-depth understandings of the region and its peoples, including those who have come to the United States from those regions and their descendants, has become crucially important in the state, and the challenge will likely grow in coming decades. LACSI's primary mission is to address this need by promoting research, education, and service and outreach on Latin America, the Caribbean, and US Latinos. In order to achieve this goal, LACSI shall:
Coordinate and administer undergraduate and graduate degree programs in support of an in collaboration with the disciplinary and multidisciplinary interests of LACSI's faulty;
Support and carry out research, education, and service and outreach activities related to LACSI's mission;
Sponsor and provide, within its budgetary limitations, small grants for students and faculty.

Grady College offers undergraduate degrees in advertising, entertainment and media studies, journalism and public relations, along with certificates in new media, public affairs communications and sports media. Grady also offers three graduate degrees; a master's and doctoral program of study plus a Low-Residency Master of Fine Arts in Narrative Media Writing. Grady offers a Graduate Certificate in Media Industry Research for students enrolled in a graduate program at the college. Accredited by the Accrediting Council on Education in Journalism and Mass Communications, Grady is a leader in journalism research and education. The College is home to several prominent centers and institutes, including the Peabody Awards, recognized as the most prestigious award in electronic journalism, and the National Press Photographers Association. Grady's faculty includes internationally known researchers and respected industry professionals. Alumni include Pulitzer Prize winning journalists, Emmy Award winning producers and reporters and company CEOs.